Smartwool Popcorn Polka Dot Socks Acorn (Women's)
Smartwool was created with the belief that time outside is valuable, restorative, and essential for everyone.
When the company was founded back in 1994, the founders simply wanted to be able to ski longer without getting cold toes.
That's when they discovered the benefits of Merino wool as a performance fabric. It was soft (softer than any wool they had ever felt), moisture-wicking, thermoregulating (warm when it's cold, and cool when it's warm), sustainable, and odor-neutralizing—helping to keep feet dry, comfortable, and warm for longer than the synthetic socks they were wearing at the time.
Smartwool was the first outdoor company to make performance Merino wool ski socks—revolutionizing the category and forever changing the way outdoor enthusiasts viewed their feet.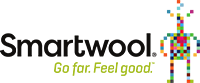 Smartwool Popcorn Polka Dot Socks Acorn (Women's)
The Smartwool Popcorn Polka Dot Crew features the responsibly sourced Merino wool and a narrower women's-specific fit, with a polka dot design to keep things fresh and help keep you cozy. This sweater sock provides warmth and slight cushioning to protect against fatigue™helping to keep you feeling adventurous all day long.

Crew height

Medium Cushion: Medium thickness, full-sock cushion for heavier loads and higher-volume footwear
Narrower profile provides perfect women's-specific fit
Knit in USA: 77% Merino Wool, 22% Nylon, 1% Elastane
SKU: SW004006G36
Smartwool Popcorn Polka Dot Socks Acorn (Women's)