Women's Hide And Seek No Show Socks in Charcoal
Smartwool was created with the belief that time outside is valuable, restorative, and essential for everyone.
When the company was founded back in 1994, the founders simply wanted to be able to ski longer without getting cold toes.
That's when they discovered the benefits of Merino wool as a performance fabric. It was soft (softer than any wool they had ever felt), moisture-wicking, thermoregulating (warm when it's cold, and cool when it's warm), sustainable, and odor-neutralizing—helping to keep feet dry, comfortable, and warm for longer than the synthetic socks they were wearing at the time.
Smartwool was the first outdoor company to make performance Merino wool ski socks—revolutionizing the category and forever changing the way outdoor enthusiasts viewed their feet.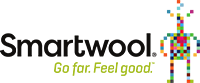 Change can be scary. Except when it comes to improving the comfort of Smartwool socks. Smartwool added some new tech to the No Show socks: Shred Shield™ technology to help reduce wear from toes and a seamless opening to help minimize pressure points from your favorite low-profile shoes. These low riders will give you all the benefits of Merino wool with a 'barely there' peek of color showing out of your shoe.
Virtually Seamless™ toe for enhanced comfort
Internal gripper at heel to secure sock fit
Seamless opening reduces pressure points and enhances comfort
Made in USA of imported yarns: 60% Merino Wool, 38% Nylon, 2% Elastane
SKU: SW003850003