Foot Zen Diabetic Soft Rib Quarter Sock Black
Foot Zen socks by Balega.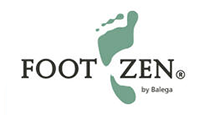 FOOT ZEN DIABETIC SOFT RIB QUARTER SOCK BLACK
The Diabetic Soft Rib Quarter sock utilizes MedDry Moisture Management fibers to wick away moisture, keeping feet cool and dry. The low compression soft rib top supports maximum blood flow and provides all-day comfort.
Non-binding top; no slipping or binding
Seam-free toe closure for anti-friction, anti-chafe and anti-blister
Moisture management wick away moisure
Deep heel pocket for a superior fit
SKU: 87120300
Foot Zen Diabetic Soft Rib Quarter Sock Black