Smartwool Fleece Lined Honey Gold Beanie (Unisex)
Smartwool was created with the belief that time outside is valuable, restorative, and essential for everyone.
When the company was founded back in 1994, the founders simply wanted to be able to ski longer without getting cold toes.
That's when they discovered the benefits of Merino wool as a performance fabric. It was soft (softer than any wool they had ever felt), moisture-wicking, thermoregulating (warm when it's cold, and cool when it's warm), sustainable, and odor-neutralizing—helping to keep feet dry, comfortable, and warm for longer than the synthetic socks they were wearing at the time.
Smartwool was the first outdoor company to make performance Merino wool ski socks—revolutionizing the category and forever changing the way outdoor enthusiasts viewed their feet.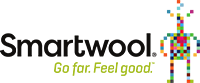 Smartwool Fleece Lined Honey Gold Beanie (Unisex)
Gentle as a lullaby. Cozier than cozy. Our Fleece Lined Beanie's super soft 86% Merino wool lining caresses your skin, with the advantages of Merino wool plus hard-wearing nylon and recycled polyester for all your chill-weather escapades!

Benefits of Merino wool blended with nylon and recycled polyester for enhanced durability
Single-layer heavy knit construction
Ultra-soft novelty lining utilizing 86% Merino wool
Made in Indonesia: Shell: 56% Recycled Polyester, 28% Merino Wool, 16% Nylon. Lining: 47% Merino Wool, 34% Nylon, 19% Polyester. Exclusive of Decoration
SKU: SW018124K41
Smartwool Fleece Lined Honey Gold Beanie (Unisex)