RAINRAPS RainRap Hooded Black & Camouflage (Women's)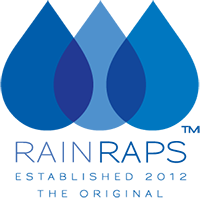 RAINRAP Hooded Black & Camouflage (Women's)
A fashionable and practical alternative to traditional bulky rain gear, the RAINRAP is perfect for rainy days. The design of the RAINRAP combines the popular style of the pashmina and wrap. The RAINRAP is water-repellent, reversible, lightweight, fast-drying, has two shell buttons, a concealed magnetic closure, and is easy to store in its matching black travel pouch. Buy your new go-to rainy day attire today.
Reversible
Water-repellent
Lightweight
Concealed magnetic closure
SKU: RR5BKCF
Care: Machine wash on cold, gentle cycle. Hang to dry or dry on a delicate cycle. Do not dry clean. Do not iron.
RAINRAP Hooded Black & Camouflage (Women's)