Foot Zen Training Quarter Socks White
Foot Zen socks by Balega.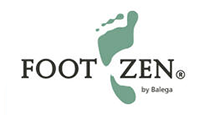 FOOT ZEN TRAINING QUARTER SOCKS WHITE
The Training Quarter is designed with targeted compression around the mid-foot. This sock's V-Tech Arch Support System is revolutionary in fit and leaves your toes room to move. The seamless makes for all-day comfort.  No logo above the shoe for military purposes.
Seamless hand-linked toe seam
Extra deep heel pocket (added stitches) for perfect fit
Protective cushioning for impact resistance
Mesh, sensitive rib top for ultimate comfort
V-Tech Arch Support System Technology for added structure
$0.50 from the sale of each pair of Training socks sold goes to LESEDI -Veterans in need project (Proudly supporting our men and women in uniform)
75% Drynamix polyester, 23% nylon, 2% elastane
SKU: 89760200
Foot Zen Training Quarter Socks White