Foot Zen Hidden Comfort Socks White
Foot Zen socks by Balega.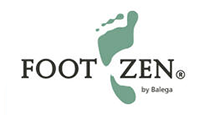 FOOT ZEN HIDDEN COMFORT SOCKS WHITE
Hidden Comfort offers plush protective cushioning on the sole of the foot. Designed with the no-show style to provide superior fit, durability, and overall premium foot health. It's easy to care for and ready to wear every day.
Mositure wicking keeps feet dry
Seamless reinforced toe for comfort
High heel tab prevents slippage
SKU: 82040200
Foot Zen Hidden Comfort Socks White