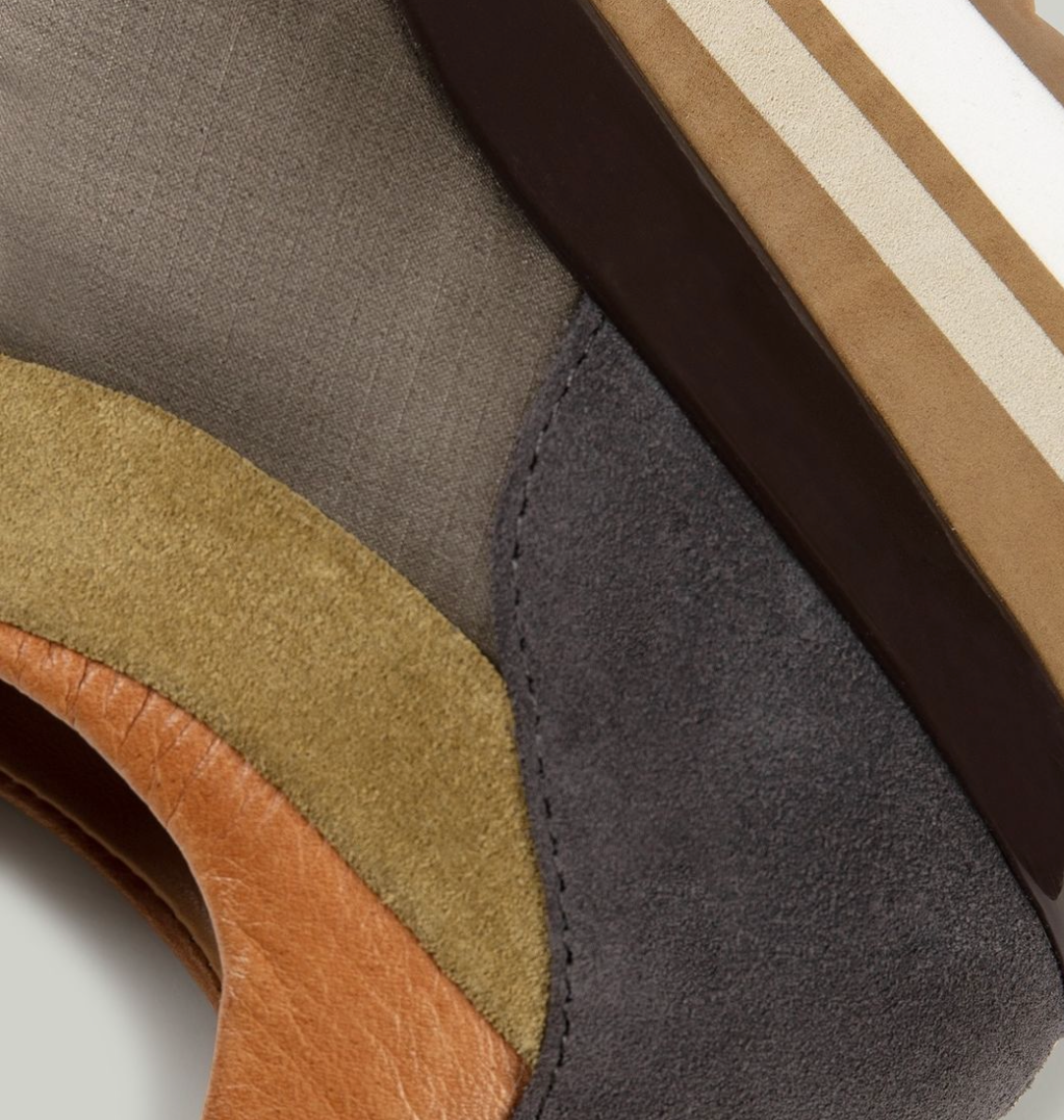 What To Do - Wet Suede
What To Do When Suede Footwear Gets Wet
You may believe that suede footwear is ruined once it gets wet, but that's a common misconception. If you take the correct steps to treat and protect them, they'll be right as rain. (pun intended)
Can Suede Get Wet?
Yes, suede shoes can get wet and still be wearable. To prevent damage, you need to treat them quickly. If you know it's going to rain, or you know your shoes may get wet, it's best to avoid wearing suede shoes entirely.
What Happens When Suede Gets Wet
The nap is made of small leather "hairs" which become stiff and brittle when they get wet, then dry. Brittle hairs are more likely to break off, and once that happens, the suede has will be permanently damaged.
Treating Wet Suede
The key to treating wet suede is drying and brushing out the nap to maintain a smooth feel. The sooner you can treat wet suede, the less likely it will be damaged.
Soak Up As Much Water As Possible
First, use a clean towel or cloth to lightly blot the suede and soak up as much water as possible. Don't rub the nap - the goal is to dry out the suede without causing any damage.
Brush The Nap
While the suede is still damp, gently brush the nap back and forth using a soft bristle brush. We offer the below option, or a soft bristle toothbrush can work in a pinch.
Apply Heat While Brushing
Another useful tip would be to use a hairdryer to accelerate the drying process. Normally, using a hairdryer on dry leather is a big no-no because the heat can dry out the leather and cause it to get stiff or crack. Drying wet suede is different - you need to keep brushing the nap while it dries to prevent it from getting stiff and brittle. Waiting for it to air dry would take too long and introduce too much brushing, so you need to accelerate the process using a hairdryer.

Make sure the heat isn't too close to the shoes; there should be space between the hairdryer and the shoes. The suede should never feel hot to the touch - this means it's too close.
Treating Stains
If there are stains, the easiest way to treat them is by using a suede eraser. Apply soft to medium pressure and rub the eraser with the grain of the suede. Here's the suede eraser plus brush we offer that will work great.
Pre-Treating
If you're wearing suede shoes or boots and getting them wet is unavoidable, you can apply a suede/nubuck protectant that will help to make them water-resistant. The below water repellant spray will help prevent future dame when wearing your favorite suede footwear out in not-so-ideal weather.