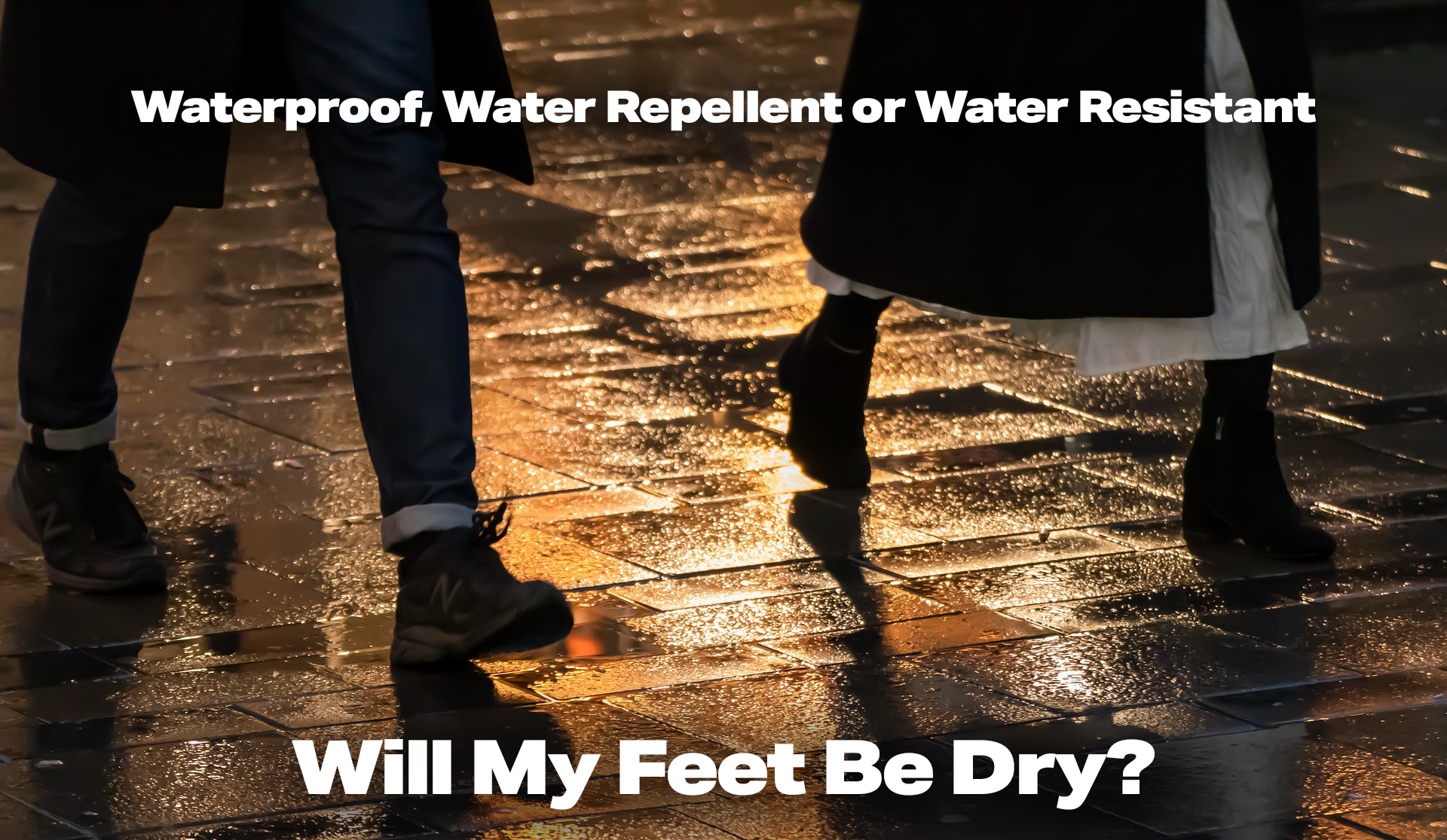 Waterproof, Water Repellent or Water Resistant; Will My Feet Be Dry?
Confused by the various descriptions of your favorite footwear? When we shop, we see descriptions such as "Waterproof," "Water Repellent" and/or "Water Resistant." What's the difference? I don't know about you, but I just want my footwear to keep me warm and dry, so which option should I choose? I'll try to make it easier for you to make the perfect choice when it comes to keeping your feet dry during this wet, cold and for many of us, snowy season.
Let's start with basic definitions (from Merriam-Webster):
WATERPROOF: Impervious to water (may be treated with a material, such as a solution of rubber, to prevent permeation by water)
WATER REPELLENT: Water runs off of it (material is specially treated so that water runs off of it rather than going into it)
WATER RESISTANT: Does not let water through easily. To some degree, the footwear resists the penetration of water, but not entirely.
"Water Resistant" gives us the least amount of protection, "Water Repellent" provides more protection; "Waterproof" is the best label to have. Bottom line...ONLY waterproof footwear will keep you dry.
In the footwear industry, product undergoes Hydrostatic Testing to determine how it holds up. Water is actually forced through the material to see how much water pressure it can withstand before leaking. It must reach a certain standard to obtain the pinnacle of "Waterproof."
We have dozens of options at Mar-Lou Shoes to keep your feet toasty, comfortable and looking good. Take a look at our waterproof and water-resistant footwear here!