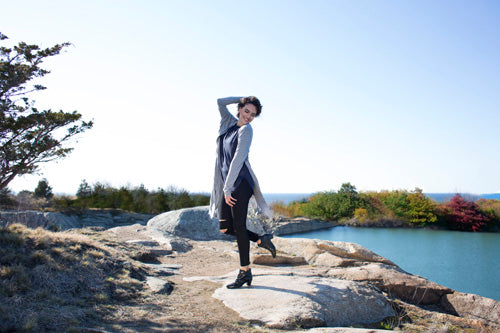 Walk Your World in Earth Shoes
Find shoes to "walk your world" at the Earth shoes trunk show this Friday and Saturday. Earth makes it easy to find styles to enjoy every day in. Earth has been making footwear with an impact since the brand's humble beginnings in 1970. Originally known for the creation of a "negative heel" found in Kalso Earth styles, the brand has expanded to include more contemporary footwear.
Earth styles at Mar-Lou offer footbeds layered with four levels of comfort: padded heel, arch support, plush cushioning and firm cushioning to create all-over foot-happiness.
Aside from making feet incredibly happy, Earth footwear packs an environmental punch. Every time you purchase a pair of Earth shoes, you have the option to go to the brand's website and register your purchase. Earth plants a tree for every purchase registered. Click here to register your own Earth purchase!
This Friday and Saturday, September 16th and 17th, save $10 on each pair of regular price, in-stock Earth footwear. You'll even get the chance to see styles available to order that we don't carry in store. If you've ever been curious about all Earth has to offer, now's the time to visit! You also have the option to check out our collection of Earth shoes online at marloushoes.com.
The post Walk Your World in Earth Shoes appeared first on Mar-Lou Shoes.