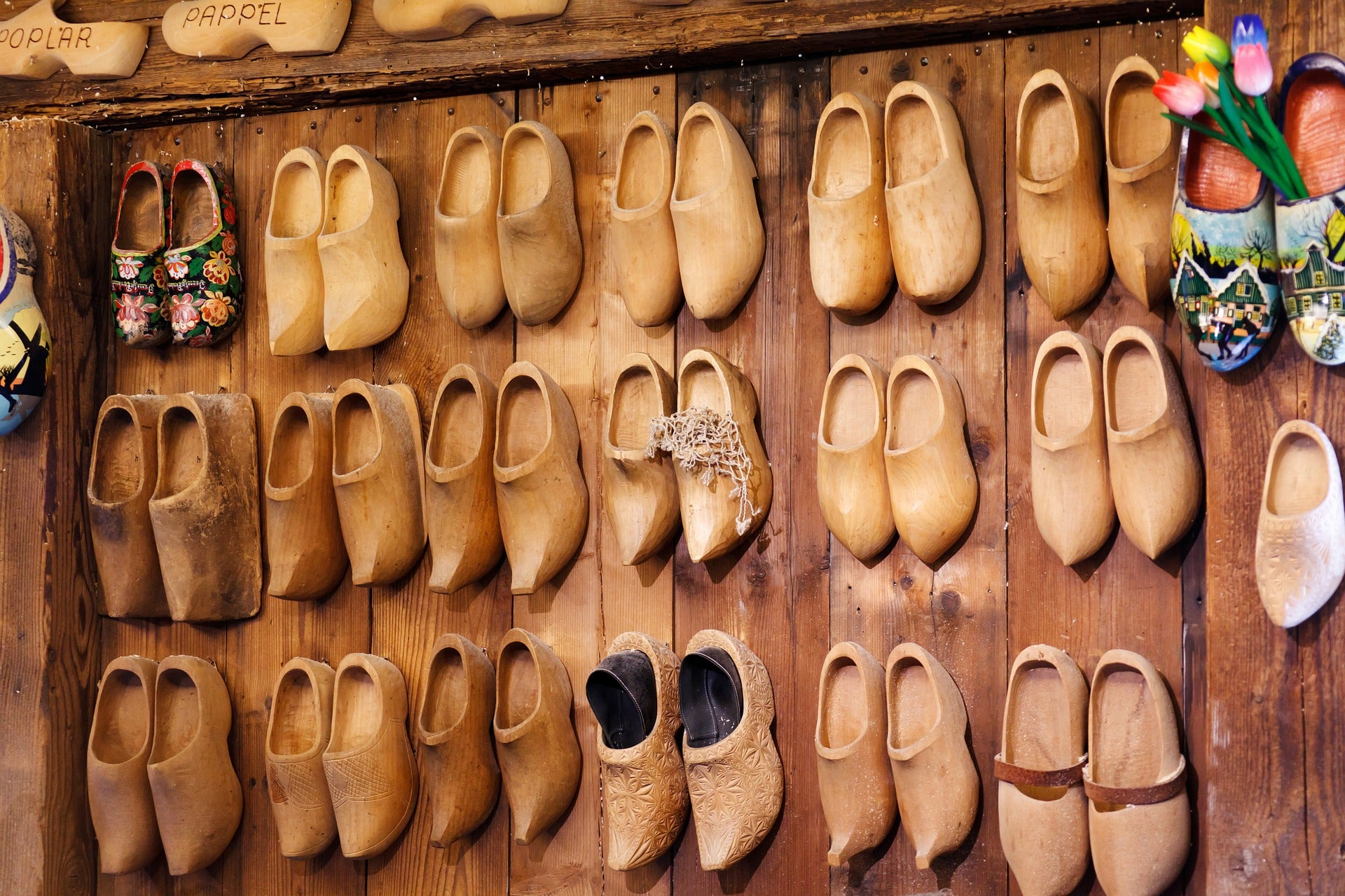 The Clog Blog
Guess what?? Here at Mar-Lou Shoes, we love clogs! So we got to wondering where clogs came from and what makes them so great? We did the research for you. Keep reading if you want to learn the history of clogs and see some of the great clogs we have in stock.
Clogs have a LONG history. The oldest pair was found in Amsterdam around 1230 B.C. Originally they were worn by the peasant class because they kept the farmers', miners', and workers' feet dry, warm, and safe while working. The clog makers of the time, called Bodgers, would use a strong wood (alder, sycamore, poplar, or willow) and carve it until it resembled a clog shape. Then a local artist would go to work painting them. Eventually, every town had its own scenes on the shoes that were unique to their area.
During the Victorian era Clogs were used for dance because of the distinctive sound they made. This eventually paved the path to modern tap shoes and tap dancing. So you can thank clogs for kids' tap dancing lessons!
In the early 1900s, the clog had a resurgence due to its stable safety features. Many who worked in factories during the Industrial Revolution wore clogs.
Fast forward to now and you see them everywhere in fashion! They are more than a work shoe. They're a fashion statement. Modern clogs borrow traditional aspects of the original clogs, whether it's a wooden sole, the shape or the fit. They may have cloth or leather uppers or possibly even be an entirely man-made version. Wherever Clogs came from we're sure happy they're still around and more popular than ever. 
Check out the clogs we have in store for you below!
Kayla 870 by Alegria
Avignon by Naot
Clog by SAS
Chino by Spring Step
Professional by Dansko
Strap Cloggy by Wolky
Encore Q2 Ice by Merrell