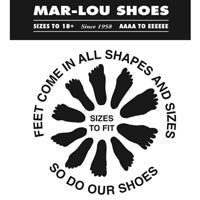 Removable Footbeds: Features and Benefits
It's important to find out what features and benefits you're spending money on when buying footwear. Knowing how and why a specific shoe will work for you is something all consumers should be aware of.  Our men's footwear buyer, Samantha Leta, gives you the scoop on why removable footbeds might be just right for you.
"Removable footbeds allow you to put your own insole inside."
Do you have custom orthotics? Or simply prefer your Powerstep inserts over most shoe supports? Removable footbeds make room for these kind of adjustments. Brands that feature removable footbeds in most styles include: Ziera, Finn Comfort, Wolky, San Antonio Shoemakers (SAS), as well as some Munro American product. When in doubt, especially while shopping online, look at the product features. 9 times out of 10 if the item has a removable footbed that information will be listed in the product features section.
"Some removable footbeds provide dual-width capabilities."
Ever fallen in love with a shoe, but found out the company does not make it in the width you need? If the inside of a shoe is finished properly, removing the footbed can provide extra width without losing out on comfort for those who need it.
"Removable insoles make it possible to put in replacements."
Sometimes the footbeds of shoes wear out before the outsoles do. This may happen for several reasons. Frequent wear runs down the footbed fabric, may cause unwanted odors and can decrease cushion and support. Some brands, Finn Comfort for instance, have footbeds that can be completely removed and replaced. Some companies will even manufacture a new insole for you.
The post Removable Footbeds: Features and Benefits appeared first on Mar-Lou Shoes.