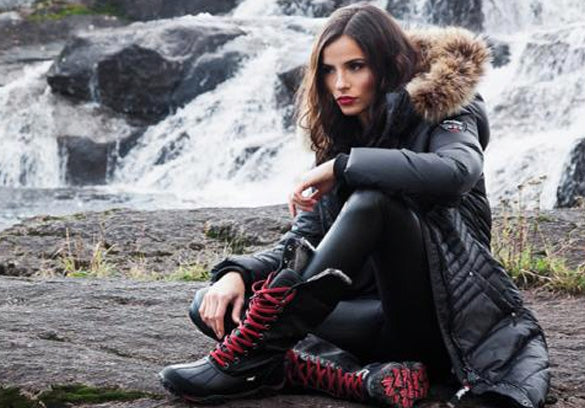 Pajar: The Boots Cleveland Deserves

Cleveland is known for harsh winters – defined by cold temps, icy conditions and fair amounts of snow.
The experienced buyers at Mar-Lou Shoes are always looking for ways to improve, update and bring new winter product into the store.

This year, we brought in a high-quality, Canadian brand called Pajar. Pajar styles are waterproof, temperature rated down to -40 degrees Fahrenheit, and include fashion elements to keep you looking sharp, as well as feeling protected. Pajar is a family-owned company (we can relate) based out of Montreal, Canada. Attention to quality and detail is of the utmost importance during production of Pajar footwear.
The standout boot from the Pajar collection at Mar-Lou is the Kelly Grip Boot. Kelly is crafted with all the features listed above, as well as an extra we believe all Clevelanders benefit greatly from. Kelly's stand-out feature is the retractable ice-gripper outsole – red tracks can be flipped out to reveal ice-gripping metal pegs, helping ensure you stay safe in icy conditions.
If you don't believe us, come try a pair for yourself! Kelly is available in 3 colors. Other Pajar styles available are London and Emma.
Watch the video below to see the Kelly Grip Boot in action! Visit the rest of the Mar-Lou YouTube channel here.
The post Pajar: The Boots Cleveland Deserves appeared first on Mar-Lou Shoes.