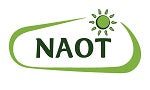 Naot Shoes for Men – Effortlessly Cool
So. It's December 17th. We've yet to see snow or even temperatures below 40 degrees. I'm not entirely upset about the overall lack of chill this winter, because it means I get to wear my favorite fall shoes even longer! When it comes to fall footwear, we have selections in both women's AND men's. Jerod Cherry knows this! A former NFL player for the New England Patriots, and renowned radio show host on WKNR in the Cleveland area, he is a loyal customer. The Mar-Lou family appreciates all he does to promote our store. Jerod recently stopped in to the store to participate in a photoshoot to show off some of our amazing men's footwear. Three outfit and four shoe changes later, we had a ton of pictures, and a lot of fun! Stay tuned to the Mar-Lou blog the next couple of weeks to see images from our shoot, and to see some of our men's footwear in action!
Naot shoes for men look effortlessly cool whether you dress them up or down
The post Naot Shoes for Men – Effortlessly Cool appeared first on Mar-Lou Shoes.