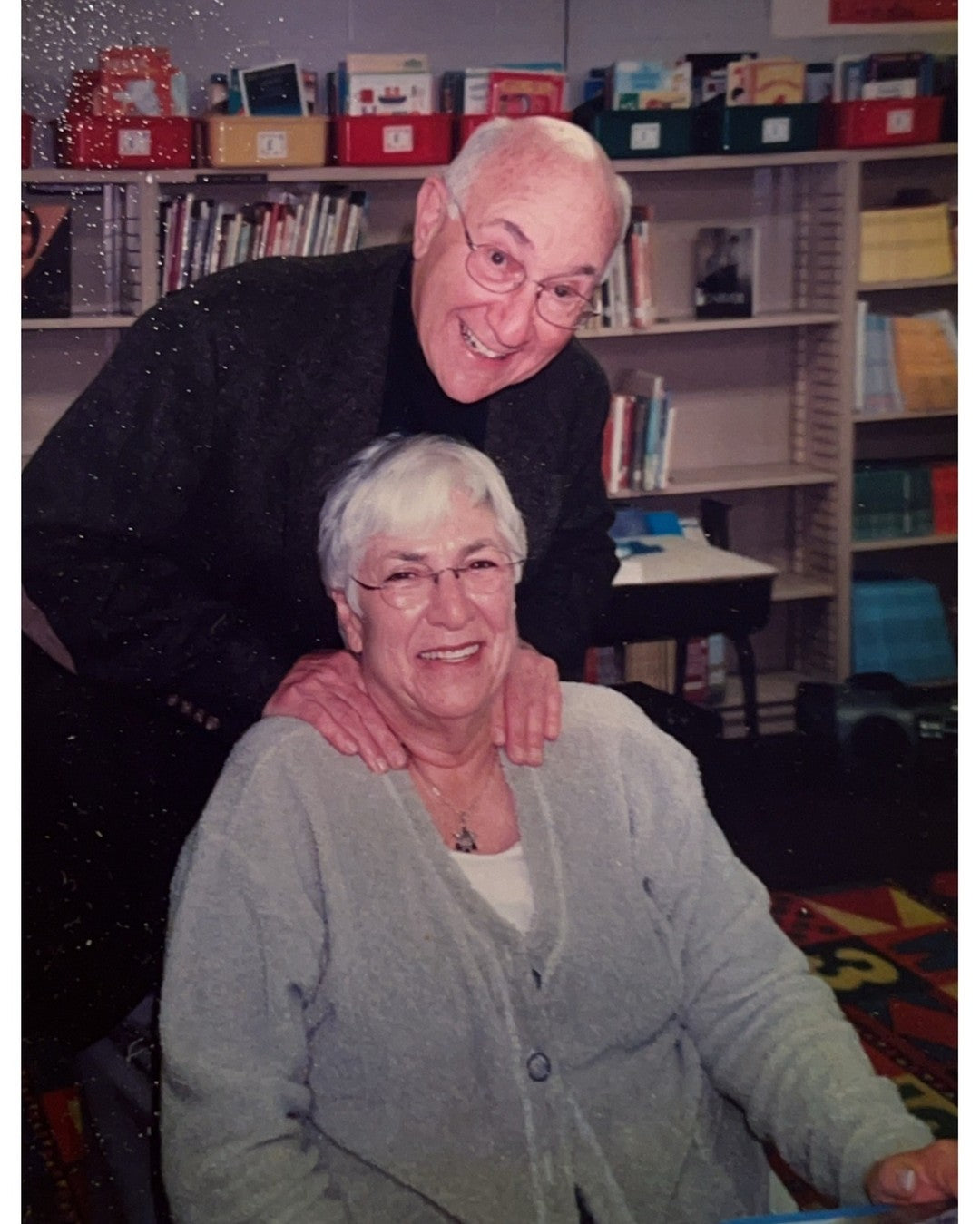 In Loving Memory of Marcia "Lou" Ungar - Mar-Lou's Namesake
Marcia Lou Ungar 1933 - 2022
Marcia Ungar is the late Matriarch of the Ungar family and Mar-Lou Shoes namesake. To honor her memory we've compiled a few stories from a few members of the Mar-Lou team. 
"One of my fondest memories of Marcia was during Mar-Lou's 60th birthday party a few years ago. We decorated the store with several pictures of her and her late husband, Bud, the founder of Mar-Lou Shoes. When she arrived at the store, everyone - including Mar-Lou team members, family, and customers - was there to greet her at the door. Watching her reaction to the crowd of people waiting to greet her and to all of the pictures used to decorate the store was something I will never forget. The moment was so emotional. She started to cry tears of joy and remembrance, which, in turn, made me and many others cry as well. She was a sweet, kind-hearted woman and am so fortunate to have known her."
"I'll always remember the first time I met Marcia when she visited the store. She was very friendly and kind and told me, if it wasn't for employees like you we couldn't do it. And I thank you for servicing the customers. I'm glad we got to meet."
"I remember the 60th anniversary of Mar-Lou Shoes. I set up a picture montage of her and Bud. It was a trip down memory lane with pictures of the Ungar family, previous store locations, and staff members. When she saw the collage of pictures, she started to cry. She also played the piano while her daughter, Edie, played the flute that day. It was a very special day, one that I won't forget."
"I remember my first encounter with Marcia at Dillard's. I was working on the 3rd floor when she and Edie came up to return something. I had about 4 other customers and Marcia was the sweetest one. We were understaffed, and I kept profusely apologizing about not spending as much time as I wanted to with her. I let her know that I would be happy to return her item as well as find a different size for her in just a few minutes, as it was on the other side of the floor, and she accepted. I rushed around assisting everyone I could, and Marcia (while waiting patiently) complimented my attentiveness and attitude. I finally was able to get everyone situated and she started asking me if I had ever thought about leaving Dillard's. I told her, "all the time," with a smile. She then told me that I should talk to her son. At first, I thought she was trying to set me up, but then Edie mentioned that their family owns a shoe store. I gave the ladies my phone number, and the rest is history."
"Every time Marcia came to the store to say "Hi" she always brought cookies, or some kind of treat to thank the employees. She was such a kind woman."
"I am originally from Ukraine, and when I first moved to America, I didn't speak much English. I started at Mar-Lou Shoes right before Passover, and Marcia invited my family and me to her house for the holiday. I remember feeling so welcomed by her and her family during my first Passover in a new country. We had traditional food, and Marcia played the piano. I hold this memory dear to my heart and will never forget her kindness."