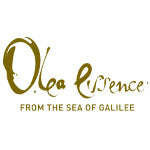 Happy Accidents Mean A New Adventure
"The ideal man bears the accidents of life with dignity and grace, making the best of circumstances"
– Aristotle
How It All Began
When a hose burst at Avner Talmon's Olive Oil Press in Israel, it's safe to say his first reaction was not one of excitement. See, the pipe that burst was filled with a substance called olive residue. In the video found on the Olea Essence website, Talmon describes the experience as "frightening" because olive residue is toxic to the environment. Due to the break in the hose, Talmon found himself covered in the harmful residue.
After cleaning himself off, Talmon realized something: his skin felt softer and cleaner than ever before. This accident-turned-inspiration brought about the next endeavor for the olive oil creator; a line of eco-friendly, all-natural, olive-infused skin care.
Talmon's team discovered a way to purify the olive residue, or blackwater, that is typically thrown away during the olive oil production. Before Talmon there simply wasn't a safe way to use the residue so it was disposed of, damaging the environment in the process. Olea Essence Skin Care is revolutionary in its use of the entire olive, saving the environment AND our skin all in one fantastic line of products.
Across the world, as Talmon's business flourished, Dan Ungar, Owner of Mar-Lou Shoes, left on his trip to Israel. He ventured abroad for two weeks and brought back memories, stories and experiences, rich in culture, that will last a lifetime. One of Dan's treasured stories was of a visit to an olive oil factory . . . It's funny how two worlds so far apart end up colliding.
A New Adventure
Dan was so impressed by the experience at Avner Talmon's factory, and the quality of Olea Essence Skin Care, that he brought samples back with him. Naturally, the staff at Mar-Lou was curious about this new product, and we all tried it for ourselves. What we found is that Olea Essence not only softens skin; it smells fresh and natural. No harsh chemicals, nothing to add "scent". Olea Essence is pure, clean skin care.
After careful consideration, and with the cooperation of Avner Talmon and his wonderful staff at Olea Essence, Dan is putting four Olea Essence products on the shelves at Mar-Lou Shoes. We are the first retailer in the U.S. to carry Olea Essence Skin Care in our stores, and it's an honor to present this beneficial skin care line to our customers (and let's face it, this stuff is THAT awesome, to ourselves).
How It Works
For those who may be skeptical, here is my personal testimonial. I scrubbed my hands with the Olea Essence Olive Wash and Exfoliate for Face and Body (yes, you actually can use it on your face, it's that gentle), and afterwards I rubbed a DROP of Olea Essence Rich Hand Cream on the tops of my hands. The Olive Wash and Exfoliate made my palms soft enough I did not feel the need to put the Hand Cream on them.
FUN FACT: you have pores everywhere on your body EXCEPT the palms of your hands and soles of your feet. For this reason applying lotion to your palms sometimes makes them feel greasy because the lotion doesn't get absorbed as easily; it simply sits on the surface of your skin.
I exfoliated and applied the hand cream at 11 a.m. My hands stayed considerably softer than usual until 3 p.m. (I washed my hands three times during this time period and did dishes once using Dawn Dish Soap). That's four hours, three hand washings and one dish session later, and my skin felt fantastic.
In the past I've used Body Shop  brand Body Butter, and I'm an avid user of Suave Body Lotion, but I've found I prefer the long-lasting effects of the Olea Essence Hand Cream. An additional bonus to Olea Essence is the eco-friendly, all-natural makeup of the products. If you're not prone to buying skin care with heavily perfumed or flowery scents, Olea Essence is perfect for you. The scent is refreshing and light, defying the typical, strong burning-your-nose-hairs-off scent of other lotions.
Still not sure how you feel about Olea Essence? Stop into the store to try it for yourself! We've got samples we're more than happy to share. You've even got a chance to win a free Olea Essence product right at Mar-Lou. It's as easy as taking a photo of you using the product at our store, uploading it to your Instagram account (or letting us upload it to ours) and hashtagging #marloushoes #oleaessence to get entered into our drawing. The contest runs from now until February 22, 2016.
Olea Essence is a brand new venture for us at Mar-Lou Shoes, and we're thrilled to bring it forward to our customers. Thank goodness for happy accidents.
~Allison
The post Happy Accidents Mean A New Adventure appeared first on Mar-Lou Shoes.