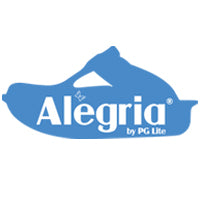 Alegria and Mar-Lou for Milestones
Mar-Lou's heart lies in making people happy, comfortable and confident in their own shoes – no matter the foot size, shape or ailment. This philosophy reverberates from the front of the store, starting with our sales associates, to the back of the store where the rest of our team works hard to keep business flowing smoothly and customers happy.
We wouldn't be who we are today without our customers and the Cleveland community. Cleveland holds a special place in the heart of this business, and the Ungar family uses every opportunity presented to give back to the city that's watched Mar-Lou grow and thrive throughout the past 58 years. As we find ways to give back, we know none of our donation events would be possible without the kind-hearted community that resides in the Cleveland area.
April is Autism Awareness month, and we couldn't think of a more worthy cause to be a part of. Promoting research and funding to improve the lives of those affected by Autism is a cause that is near and dear to our heart, and the heart of our vendor, Alegria Shoes. With help from Alegria Shoes and Milestones Autism Resources in Cleveland, we hope to make this April a month to remember.
100% of the profit from every Alegria shoe
 purchased at Mar-Lou
will be donated to
Milestones Autism Resources
from April 14th thru April 24th.
Milestones Autism Resource serves to "improve the lives of individuals on the autism spectrum by educating, coaching and connecting the autism community with evidence-based information." (milestones.org).
Follow us on our social media pages to keep up with the event and to learn more – #MarLouForMilestones #Alegrianation.
To learn more about Milestones Autism Resources click here.
To donate directly to Milestones Autism Resources click here.
To view our collection of Alegria Shoes click here.
The post Alegria and Mar-Lou for Milestones appeared first on Mar-Lou Shoes.