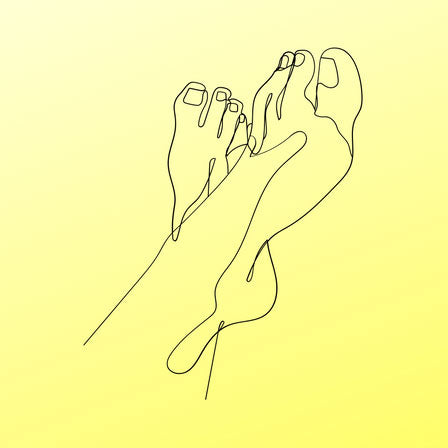 3 Reasons Why YOU Should Be Wearing Socks
If you aren't wearing Socks, Why Not?
If you didn't know already, wearing socks can be beneficial to your health! The benefits of wearing socks goes beyond making your feet feel more comfortable. Socks are important regardless of who you are and what activities you are performing. 
When wearing close toed shoes, you should most definitely be wearing a sock of some type. By choosing not to wear socks, you're allowing unwanted germs, painful blisters, and even possible blood/sweat stains to develop on the insoles of your shoes! Typically, this results to stinky shoes that sometimes never leave. When you opt-out of wearing socks, your at a higher rate of having various foot problems down the line. You can avoid these problems by wearing socks.
1. Socks Can Manage Moisture
Did you know, we have over 125,000 sweat glands on the bottom of our feet? That can potentially be a LOT of sweat! Wearing high-quality socks that can manage all of that sweat is key. When you wear socks that are poorly made, you may notice your sock being a bit more damp from all of the sweat you produced. Bad socks may make you more vulnerable to injury and blisters. Looking for socks that are high-quality padded, and well-designed is something you want to keep your eye our for.
Our favorite moisture wicking socks  
2. Managing Temperature
Wool socks can be great in the winter to keep your feet nice and toasty, but also wearing wool can be great for the summer too! The feeling of your feet being too cold or overheating is never any fun! Sporting wool socks in the summer can help keep you cool in hot humid weather. Pro tip: wool doesn't wrinkle like typical cotton. Smartwool is a popular brand with customers, and we see why! 
Our favorite merino wool sock
3. Reduces Stress On Feet
When sock shopping, look for socks that have a bit of cushioning to help keep you comfortable in your shoes. You want to pick out a sock that has some cushioning, but not too much! When wearing a sock that does not comes equip with cushioning, your feet will be subject to much more pressure and impact. Both pressure and impact can play a big role on how your feet feel. Wearing the proper sock to reduce both of these can reduce stress in the long run.
Our favorite cushion sock
There are a ton of benefits to wearing socks with shoes. Luckily there are many different styles and types of socks to suit everyone and every shoe in a different way. Don't walk to Mar-Lou, run! Get these socks before they fly off the shelf.